At Phillips Weddings, we know it takes two things to make a great party, great entertainment and great refreshments. Unfortunately, it can often seem like your budget makes you choose between the two. That's why one standard piece of wedding advice is to forgo a full bar in favor of a few specialty drinks. Mixologist Joseph Jackson can help you create the perfect wedding cocktail with these tips.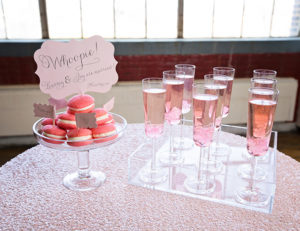 1. Create a drink a lot of people will enjoy, don't stray too far from basic formulas.
2. Serve something unique, but still widely enjoyed. Take a classic formula and add a flavor modifier to make it a bit different. Such as adding St. Germain to the classic Bourbon Sour or making the common Collins with Bols Genever and a touch of Royal Combier Liqueur.
3. Make sure the cocktail glass is one that is easy to hold and is comfortable in the hand, like a highball or a double old fashioned. Sometime people are scared off of cocktails because they don't want to carry a precarious glass with them as they party.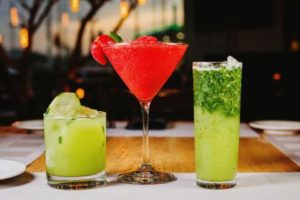 Create an on-theme name for your drink
4. Name the drink in a way that will either honor the couple or make your guests laugh. Perhaps tie the title of your perfect wedding cocktail to an Alma Mater. Try resurrecting the memory of a special event or the couple's favorite vacation spot from their courtship.
5. Use a spirit that everyone knows and is familiar with, like vodka or bourbon. Gin and tequila tend to scare the less adventurous cocktail drinker and divide people due to their unique flavor profiles.
Adding these unique touches to your special day will make your guests feel welcome and cheerful to toast to your future in style.
Planning your wedding can be fun. Brides nationwide trust Phillips Fairy Tale Weddings to plan their festivities. We offer a wide selection of wedding and bridal services featuring wedding planners, photographers, videographers, officiants, DJ's, cake designers, transportation and more. Our friendly team has everything you need to host an amazing wedding. Call (833) 432-4798 or select a location near you for more information.