After engaging the services of a wedding DJ or band for your special day, a key task in the planning process is picking a wedding reception playlist. Assuming a four hour reception party and 15 songs per hour, you could have a wedding reception playlist of up to 60 songs.
How many songs should you pick in advance? Our recommendation would be to prepare a list of up to 20 "Must Play" songs, plus another 20 "Play If Possible" tracks. Your wedding reception playlist is getting there, but that still leaves an additional 20 tracks for your DJ to select. However, the DJ would pick these additional songs within your genre parameters. For example, if you love 90s dance wedding music style, but dislike country music, just let your DJ know beforehand!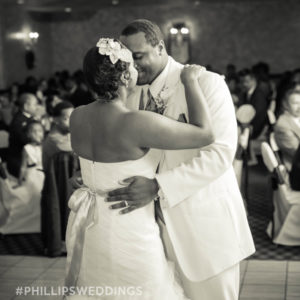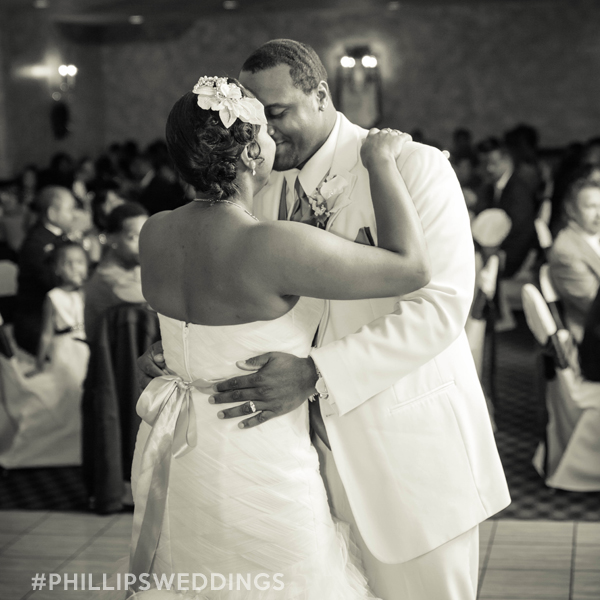 1) Select A Variety Of Musical Styles:
Your wedding reception will feature a wide range of guest ages, most likely from teenagers to older adults. You would be wise to select songs that cater to the various age brackets, so that all guests feel like they are a part of your special day.
2) Start Your Dance Sets With Recognizable Oldies
For the initial dance set after your first appetizer course, begin in an oldies genres such as 60s Rock, Motown, or Disco, to gain the trust of older guests. By doing so, they will go with the flow for your modern dance selections later in the night!
3) Use Non-Danceable Selections For Cocktail Hour Or Dinner Music
If you enjoy non-danceable genres such indie rock, use these selections for the atmospheric cocktail hour or dinner wedding music style. For open dancing after dinner, this eclectic fare will likely fail and result in a thin or empty dance floor.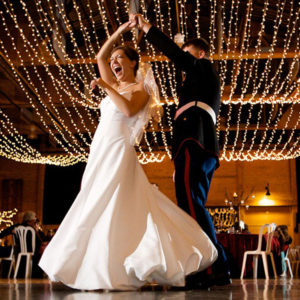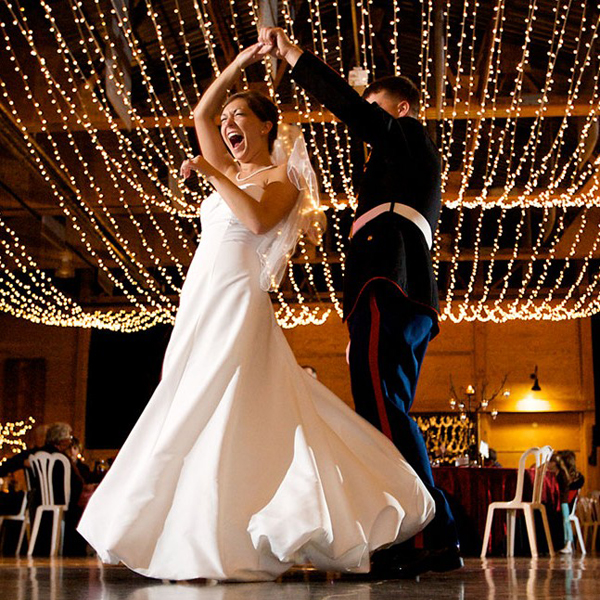 4) For Open Dancing, Gravitate Towards Mainstream Selections
After dinner, the DJ needs to quickly mobilize your diverse group of guests and create a packed dance floor. It is sound advice to use songs that are recognized by most guests! For example, young adults will recognize a classic party jam like "Shout" from the movies. While adult guests will have heard today's super-hits by the likes of Pitbull, Rihanna or Drake  on the radio. One of the more interesting dynamics that I've observed performing at weddings is when older guests request current hits while teenagers request R&B from the 60s and 70s!
5) Consider Using Line Dances As Icebreakers
Surely, there has been a trend in recent years towards "non-tacky" DJ entertainment with minimal or no line dancing. You know, the usual suspects like the Electric Slide and Cupid Shuffle. That said, for the right crowd, line dances can quickly pack a dance floor with guests of all ages. The DJ can then guide this packed dance floor to the wedding music style that you really want to hear.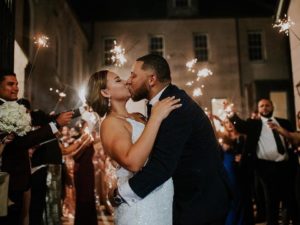 6) Include Several Ballad Sets During The Evening
Wedding receptions are celebrations that should feature a combination of romance and fun. I recommend two or three ballad sets of two songs each. Incorporating slow dancing makes sense because; first, this allows your shy and older guests to join the action. Second, ballads are a welcome relief from extended sets of high tempo dancing. The reason that I recommend programming ballads in pairs is that typically a couple will not get to the dance floor until the middle of the first song.
7) Have A Detailed Discussion About Music With Your Wedding DJ
Professional wedding DJs are highly experienced with musical programming, and can provide suggestions that will enhance the quality of your event. Show the DJ your playlist and ask for their honest feedback. Have a detailed discussion with the DJ about your guest demographics that may provide clues on what wedding music style will work. Discuss your policy on fielding guest requests, line dances, and your expectations for the dance floor action. If you envision a lower-key event, don't be afraid to let the DJ know that a frenetic dance floor is not your goal.
Planning your wedding can be fun. Brides nationwide trust Phillips Fairy Tale Weddings to plan their festivities. We offer a wide selection of wedding and bridal services featuring wedding planners, photographers, videographers, officiants, DJ's, cake designers, transportation and more. Our friendly team has everything you need to host an amazing wedding. Call (833) 432-4798 or select a location near you for more information.