If you're looking to hire wedding jazz band for your wedding, we can help! From determining the style of music to hire wedding jazz band, we're here to assist you in getting the party started!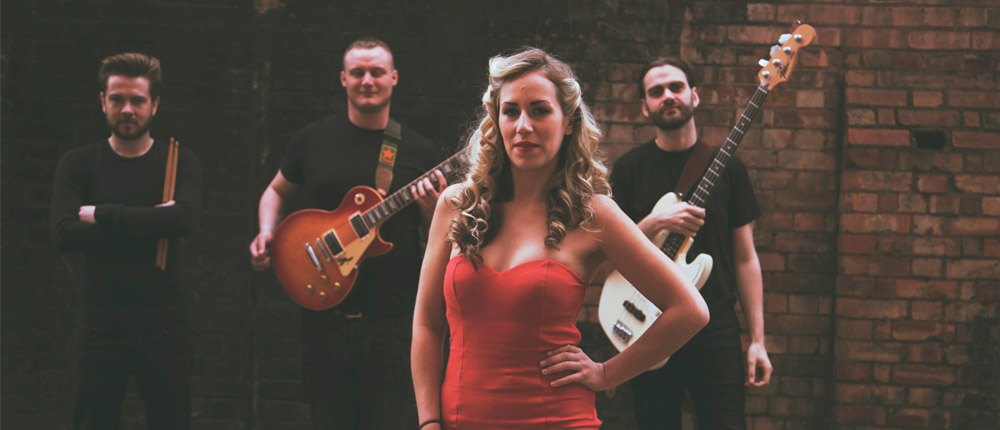 What's Your Jazz Style?
Jazz Band B.D. Lenz (Hackettstown, NJ) offered some great advice on how to decide which style Jazz Band is right for your party. "Jazz is a very broad term and clients need to determine SPECIFICALLY what kind of jazz they are looking for as well as the purpose of the band during the event. Jazz ranges from Big Bands to Jazz vocalists to small combos that play traditional styles (Dixeland, BeBop, etc) or combos that play more contemporary styles (funk/jazz, fusion, etc.).
Not sure which to choose from?  Again, think about the function of the band for your event?  Are they just going to be background music for the cocktail hour or are they going to be a featured part of the entertainment?  Also, what kind of energy level are you looking for from the band?  If it's just quiet background music than a small combo that plays jazz standards or includes some Latin jazz will be most appropriate. If you're expecting them to be more high energy – look for a band that includes more contemporary styles such as funk, rock, blues. High energy bands should also have some recognizable pop tunes in their repertoire."
Choosing what style Jazz Band you would like (based on the above criteria), will help you narrow down your entertainment search, and act as the first step in selecting the right entertainment for your event.
Ask Questions
Once you have a better idea of the style of Jazz Band you are looking to hire, you can start inquiring on options that match your needs. When you speak with a Wedding Specialist, be sure to ask about listening to audio and video samples. Also ask about feedback to get a feel for what other clients thought about band's performance and service.
Jazz Survivors (Ft. Lauderdale, FL) suggests, "The more questions a client asks, the better. Clients are more likely to get the music they want if they delve into the details of the band." There are many questions that can help you figure out if the band is the right fit for you. Jazz Survivors offered a few examples of questions that could allow you to find out more information:
How long has the band been together?
Does the band have the same players all the time?
Does the band have the instruments you like?
Can they play your favorite songs?
Is there a front person (if that is important to the event)?
Do they play live or do they play to backing tracks?
Do they have demo tracks of themselves playing live, so you can hear how they sound?
Can you hear them play somewhere in advance?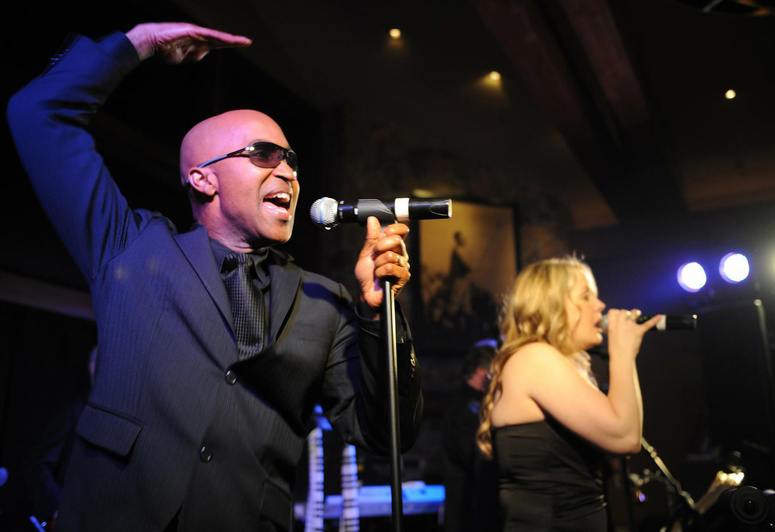 A word of advice from a pro
Jennifer R. Jazz Band (Riverside, CA) offered some insight as to what other details you should discuss when you are interested in a particular band.
"Most clients are concerned about budget first and foremost. This is understandable given that there are so many expenses to consider when putting on a quality event. However, clients should take the following into consideration above cost:
What experience does the band have with your particular event? Be specific in explaining the mood you are trying to set and the clientele to whom you are catering. Then, ask the band how they will be able to enhance that expectation through what they offer.
Ask about SOUND and VOLUME:  Often bands are thought to be too loud and guests are always complaining about having to fight to speak over the music because the band was "too loud." This is the #1 concern in almost every case! Be aware that sometimes it's not a matter of volume…but rather sound quality. As a client, you probably aren't educated or knowledgeable about types of sound equipment and their capabilities. But, the band should be, and if you ask about how they control SOUND and VOLUME, you should hear them address not only their ability to control volume as professional players, but about their sound system being warm, balanced, crisp and clear. The two work hand in hand."
Of course there is no shortage of other questions to ask before you decide to hire wedding jazz band. The key is to have them prepared when you contact the band – this way you make sure you don't forget any important details that you want to cover.
Seal it with a Contract
Once you have found a Jazz Band you like and agreed upon a price, the next step is reviewing the exact details of your event. First and foremost – you should make sure to have an entertainment contract with the band. A contract will help you clearly outline all of the finer details of your event. It will also protect you if there are any unforeseen obstacles.
You can include the following points (and any other important details) in your entertainment contract:
Parking and loading areas
Whether there is a house sound system at the venue
Number and name of performers identified by instruments, including voice
Fee and deposit and when due
Under what circumstances can the band can be recorded or photographed
Accommodation/meals if required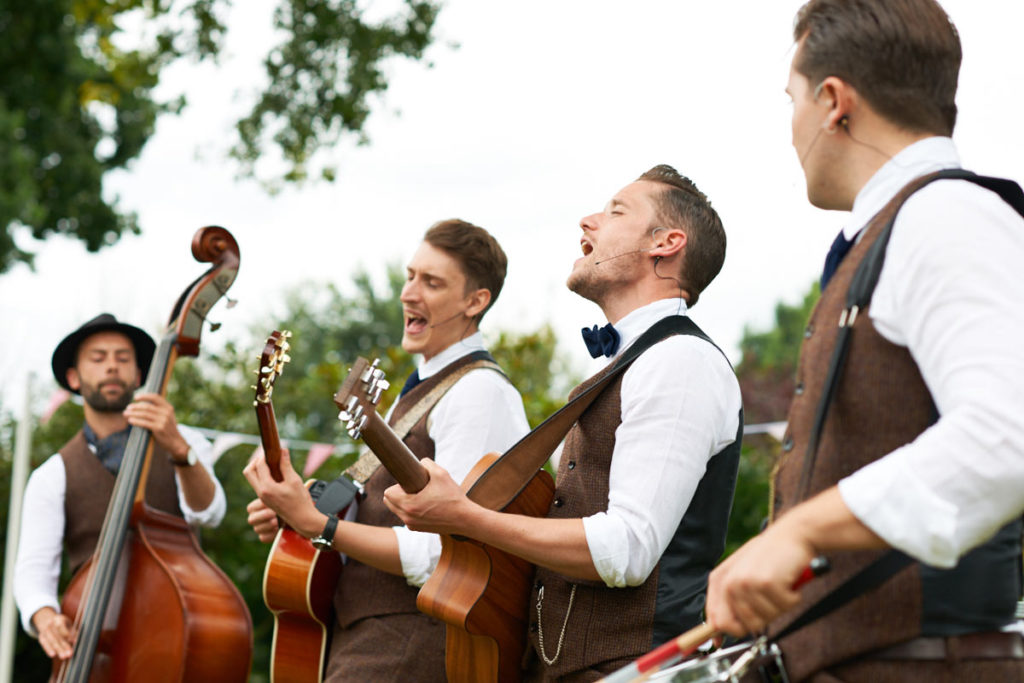 Communicating properly with the band prior to the event will allow you to enjoy your party without stressing over entertainment details!
Remember, if you need help finding a Jazz Band, you can reach our Wedding Specialists by calling (833) 4-FAIRYTALE or emailing info@phillipsweddings.co.
Planning your wedding can be fun. Brides nationwide trust Phillips Fairy Tale Weddings to plan their festivities. We offer a wide selection of wedding and bridal services featuring wedding planners, photographers, videographers, officiants, DJ's, cake designers, transportation and more. Our friendly team has everything you need to host an amazing wedding. Call (833) 432-4798 or select a location near you for more information.