Odds are, you want your reception dance floor to be packed all night long. That's why it's important not to skimp on entertainment. Reading a room and designing a "flow" for the night via wedding reception music is more difficult than you think. No, you definitely shouldn't let your brother simply make a Spotify playlist and plug in his iPhone (sorry).
There's nothing more romantic than live wedding reception music floating over the crowd as your bridal party glides down the aisle. Whether you opt for classic and dreamy, like Pachelbel's Canon in D. Or you prefer personal and quirky, like the theme from "Star Wars," live music adds an essential element to your wedding ceremony. And live music isn't just for your pre-ceremony and ceremony. Many couples choose to have live wedding reception music — like a string quartet or Spanish guitar — during the cocktail hour and dinner. Then they choose to have a live band play for the reception party and dancing. Hiring a professional musician or band can take your wedding to another level.
Your options are limitless
You can choose your favorite type of wedding reception music. Do you prefer solo musicians or bands that specialize in pop, classical, standards, rock, R&B, big band, jazz? Or do you prefer a combination of some or all of the above. Karaoke bands — where the band performs popular hits and your guests can sing karaoke backed by live musicians — are also available for weddings for a fun and interactive reception activity. The cost to hire a live band or solo artist varies depending on the specific day of the week and date, the distance the musicians must travel, their skill and experience, food and drink, gear, special requests, geographic location, and how in-demand the performers are.
Luckily, you have tons of options for reception entertainment—whether you're leaning toward a live jazz band or DJ who can play your favorite house music. But, how much will each cost you? If you're ready to find a wedding musician, here are the average cost factors to consider.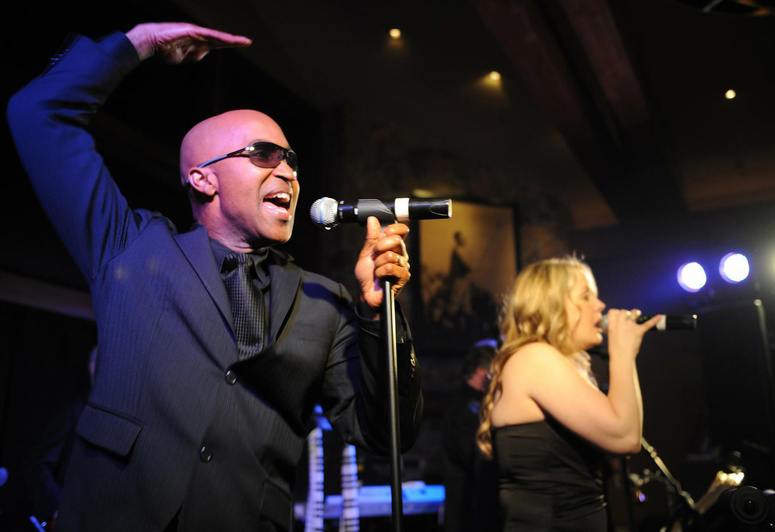 According to The Knot's Real Weddings Study, live bands are more expensive, with an average cost of about $4,019. By comparison, a DJ will set you back $1,231.
That shouldn't come as much of a surprise—the average wedding reception music band has about six musicians who need to get paid, while a DJ will typically perform solo. (Of course, there are exceptions—well-known DJs can cost just as much as live bands.)
Band prices will always vary by the number of musicians, the amount of time you want them to play for, the day of the week, transportation and what time of year it is.
Let's get into the details
Flat fee or hourly
Wedding musicians and wedding reception bands may charge a flat fee for playing weddings. They will provide you with a number based on how many musicians are in the musical group, the length of playing time, and the location of the wedding. For example, Mark O'Harps of Arlington, Virginia, charges $350 to perform with his harp at a large wedding and reception, while Scotty Paulk of Austell, Georgia, charges $100 per hour to play guitar at weddings.
Other musicians may charge by the hour, with the hourly rate decreasing the more hours you book them. For example, Tucker Dale of Redondo Beach, California, typically charges $200 for the first hour, $250 for up to two hours, and $300 for three hours when playing guitar at weddings. Fees vary from performer to performer, so please do not expect any consistency.
Number of musicians
Generally speaking, the more musicians, the higher the cost. Each person in the musical group is an artist and earns a living by performing, and each needs to be paid for their work. Musical groups may have sliding scales that increase incrementally the more musicians you have. While other musicians may have a set fee per hour per musician. For example, Sweet Harmony of Plainfield, New Jersey, charges $250 for a soloist, $450 for a duo, $650 for a trio and $800 for a quartet for a ceremony service. This includes a 30-minute prelude, a 30-minute ceremony, and a short postlude.
For clients of Sweet Harmony who also want music during a cocktail reception immediately following the reception, an additional 60 minutes of playing time is required. The cost increases to $400 for a soloist, $600 for a duo, $800 for a trio and $1,000 for a quartet. The types of instruments the musicians play can also affect cost. Added challenges in transportation and setup can increase costs to you. A solo guitarist, for example, may cost considerably less than a duo or trio of harpists. Sweet Harmony asks an additional $50 for an electric keyboard and an additional $100 for a harp.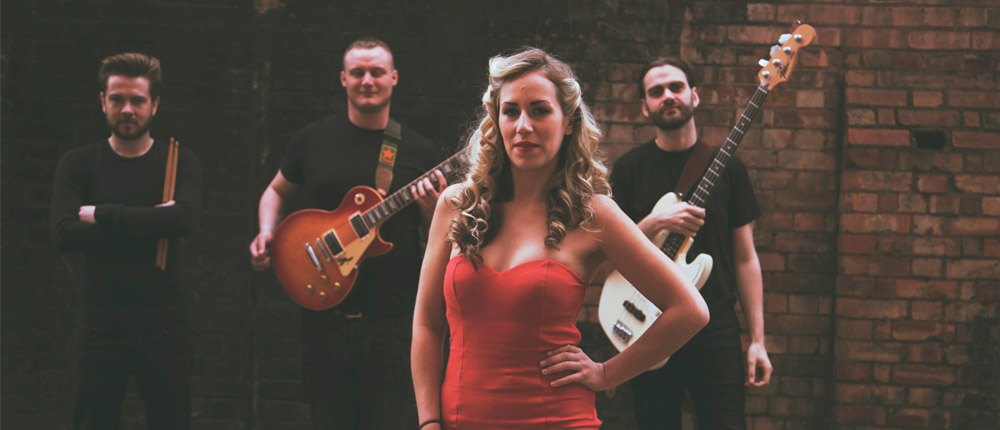 Skill and experience
Generally, the more skilled the musician or band, the higher the price. But that's not always true — so a lower price doesn't mean your band won't be great. Talented musicians who are just starting out generally charge less as they are gathering reviews and clips. Customers can usually listen to musicians' music on their website. Try searching SoundCloud and Bandcamp to determine whether they are a good fit. Make sure you hear them perform before inviting them to play on your big day. Many highly skilled musicians and bands develop a repertoire and stage act specifically for weddings. These acts are generally in high demand, so the price is generally higher.
Sound gear
It's important to plan ahead if you'll need amplification, a mic for a vocalist, or access to electricity. A wedding planner will work out the details with the musicians. If you're planning your own event, start with a clearly written contract to prevent any mishaps. If your wedding is indoors, clear everything with your venue. This will include whether the band needs insurance and the latest time you can have live wedding reception music playing.
If you're getting married outside you may need to rent a generator to power your sound. Most bands and musicians provide their own sound gear as part of their price. But, some charge separately for it, so be sure to double-check. Some musicians do not provide sound gear, in which case customers will need to rent equipment. Some wedding venues can provide sound and lighting gear as a separate rental or as part of the overall fee for the wedding.
Food and drink
Wedding bands and musicians generally request to be fed during the wedding reception, so account for this cost. This isn't necessarily true for musicians who come solely to perform during your ceremony. But, it is typically the case if you have someone playing through the cocktail hour, dinner, then into the night for the dance party. Confirm the number of musicians who will be present and include that in the final headcount you give your caterer so there's no shortage of food.
Day and date
Prices for wedding entertainment fluctuate based on demand. More weddings are held at certain times of the year (chiefly summer), so demand for musicians and bands is at its highest. If you have a band or artist you love, book them early on — especially if you're getting married in high season. Most musicians only book one wedding a day, so lock down your top choice before their calendar books up. Prices for Saturday performances are usually the highest because the majority of weddings take place on that day.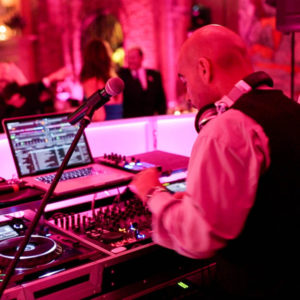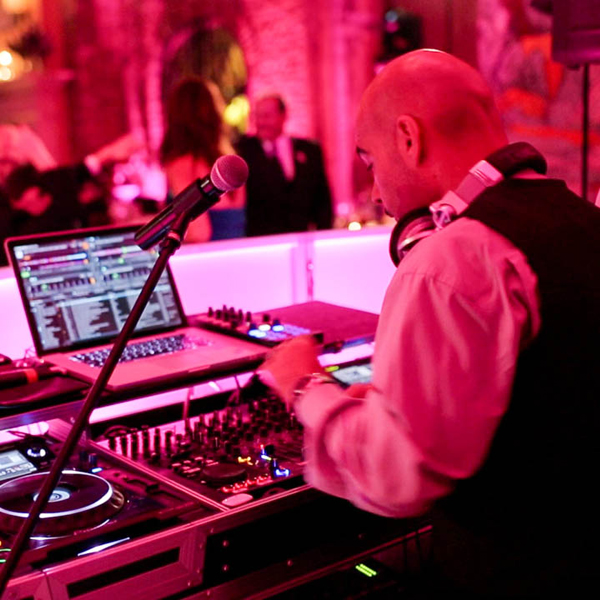 Special requests
Musicians are artists, and most love to work with you. They also enjoy dreaming up creative playlists that will make your ceremony and wedding reception music personal and unique. Most musicians and bands provide a list of the songs that they are already well-prepared to play. Customers who have a special request that aren't on the list may have to pay an additional fee to cover the musicians' time learning and practicing the new material. For example, The Ocdamia Strings of Anaheim, California, charges $25 per song not in their repertoire.
It's standard practice to specify attire for your wedding, such as black tie, casual, formal, etc. Most wedding musicians who regularly perform wedding ceremonies will be prepared to accommodate your requests without additional charges.
Distance
Some musicians charge a travel fee to attend weddings that are relatively far from them. Wedding musicians may have an initial flat fee and then adjust that price based on travel expenses and the gear needed to perform the job. Typically musicians can give you a precise quote once they have learned the location of your wedding. For example, The Ocdamia Strings travels free to weddings within Orange County and Los Angeles County, but charges $1 per mile in excess of 20 miles from Anaheim.
Consultation
It's always a good idea to meet with the musician or band manager in person or over the phone to plan for your wedding and set expectations. This is the time to clarify any details of your contract before you sign and pay your deposit. Explain the key songs you'd like to hear and the theme and ambiance you want to create, and ask for guidance in accomplishing this goal. This consultation should be free.
Deposit
Some musicians require a deposit upfront to secure services. This deposit may be non-refundable, either from the moment of payment or after a specific date before your actual wedding date. This deposit protects wedding musicians from losing the chance to book a paying job if you cancel at the last minute. For example, The Ocdamia Strings requires a signed contract and a 25 percent deposit to book a specific date and time. The remaining balance is due the day of the wedding, before the performance.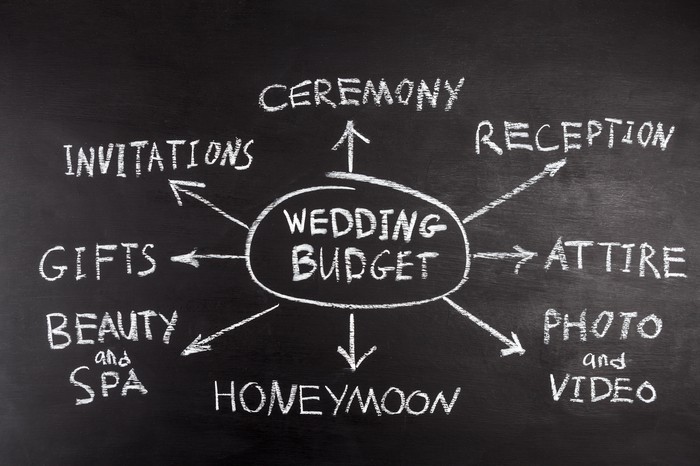 Cost-saving strategies
Hire a tasteful solo musician or DJ to save over the cost of a full band. Have talented friends or local music students play. Schedule your wedding for a day other than a Saturday or at a time of year when demand is lowest.
Finding a wedding musician
Finding live music for your wedding can be a fun process. First, sit down with your soon-to-be spouse (and wedding planner if you have one) and talk about the atmosphere you want to create for your wedding. Music sets the tone for the day. It lets guests know how to feel — dreamy, excited, playful, etc. — and also alerts them to noteworthy moments. They'll be alerted to when the wedding party make their entrance or when the bride walks down the aisle.
Once you two have determined what kind of atmosphere you want, start looking online and around you for the right musical group or soloist. Popular musical choices for the ceremony and dinner include cello, harps, string quartets, jazz trios, a pianist, acoustic guitar, or even ukulele.
Narrow down your choices by considering your venue and what would be needed to execute your musical vision. For example, if you want a pianist to play the ceremony music, but the wedding will take place on the beach, you'll need to find a pianist who has a traveling keyboard. If you want "Somewhere Over the Rainbow" on ukulele while you walk down the aisle, but are concerned about the sound getting lost, you'll need to plan for an amplifier and microphone.
Know exactly what to expect
If you know you want a local pop band to play the party portion of your reception, confirm whether your venue permits live music after hours. Also confirm whether they have a sound system already in place or the band needs to bring its own speakers. Once you've chosen the music you want and the elements you need to execute it, then you can find the right artist(s).
Narrow your search by listening to audio recordings and (even better) watching video performances by your potential wedding musicians. If you don't like how they sound, scratch them off your list. Look for musicians who are experienced playing at weddings. There's an art to a seamless wedding production. A ceremony musician who has experience, especially playing the pre-ceremony and ceremony, will be able to work with the wedding coordinator and other vendors to present a flawless day for you and your guests.
Read reviews from other clients and make sure the artist has a positive attitude, shows up on time, and is a wonderful musician. Verify their rates and confirm that you can reasonably afford them. You also want to make sure the musician or band is available on your wedding date. If they are, get a signed contract that outlines all the details of the day and put down a deposit.
Contract
Clearly written vendor contracts are the key to a successful wedding, and that includes the music, too. When you are hiring your wedding musician, don't just assume you're on the same page. Discuss every detail in your consultation. A bit of preparation early on prevents major heartache later. Request a contract that includes:
Wedding date
Musician arrival time
Name(s) of musicians who will be performing and the instruments they'll play
Start and end time for playing
Number of breaks the ceremony musicians will have and at what times
Whether you will provide them with food
Rate and payment method
Deposit amount (if required)
Attire requests
Special music requests
Whether they will provide sound and other equipment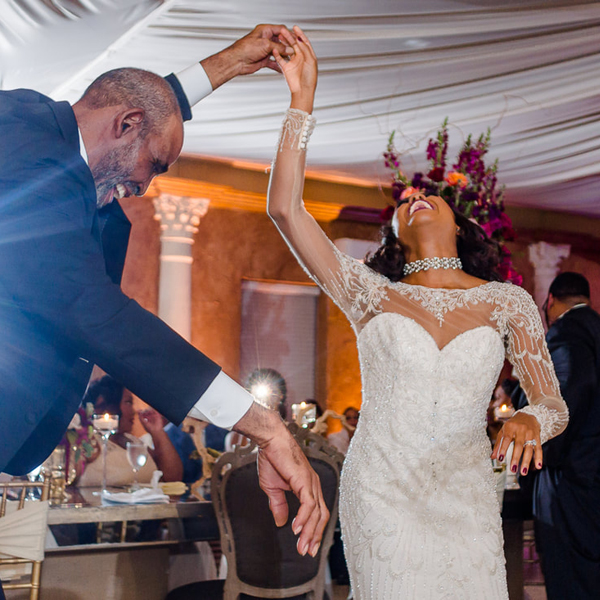 While there are pros and cons to each, you can bet your dance floor will be packed no matter what. All you need to do is find the right one for you.
Planning your wedding can be fun. Brides nationwide trust Phillips Fairy Tale Weddings to plan their festivities. We offer a wide selection of wedding and bridal services featuring wedding planners, photographers, videographers, officiants, DJ's, cake designers, transportation and more. Our friendly team has everything you need to host an amazing wedding. Call (833) 432-4798 or select a location near you for more information.