Life's special moments deserve to be preserved with beautiful photographs. Wedding and Event Photographers are the talented professionals who can help make that happen for you. From marriage proposals to ceremonies, hiring wedding photographers to capture the beauty and importance of all occasions creates memories that will last a lifetime.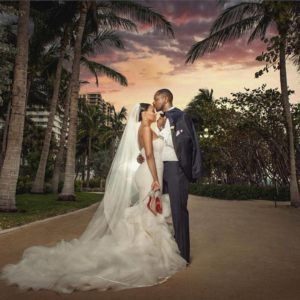 Hiring wedding photographers for your event is extremely important.  So how can you make sure you find the right photographer to share your day with? We suggest you follow some helpful tips from a few of our top event photographers.  Here's some advice straight from the professionals themselves:
5 Tips for hiring wedding photographers
1. Learn about the photographer's style. "A client should decide on the photographic style they like best for their event. Do you prefer an artistic, photo-journalistic style with a natural look? Or would you rather more posed, formal and traditional photos? Look at the photographer's references from other clients – it can give you some helpful insight into the photographer's professionalism and personality."- Jennifer of Phillips Fairy Tale Weddings
2. Get to know their personality. A client should determine whether or not their personalities mesh with the photographer/s and whether or not they feel completely comfortable with the photographer/s. The client should always feel at ease to ask questions or make requests. A client should also look at photos from an entire wedding (or event), not just a few samples. Most people can shoot a few key shots but can they shoot an entire event well from start to finish?
Don't be afraid to ask
3. Ask many, many questions. There are several questions you should ask when considering hiring wedding photographers. Here are a few of the most important questions you should ask:
Will they be photographing the event themselves or will it be an associate?
How many weddings or events like theirs did they shoot in the last year?
Is this their full time profession or a side job?
Do they have backup equipment?
Are they a member of any professional associations, such as the PPA? (Professional Photographers of America)
How many years have they been a professional photographer? (Meaning this is their primary source of income)
What are the turnaround times for delivery of images/products?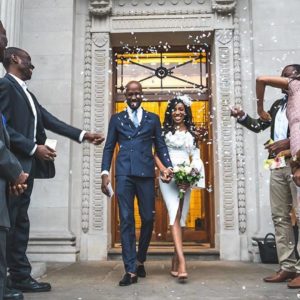 Know exactly what to expect
4. Discuss the fine print. We also advise asking a photographer if they have  a proper business license and if they carry professional liability insurance. Some `freelance' photographers may not be licensed or insured properly.  Be sure to ask about copyrights and usage of the images created.  Ask any questions you may have about payment schedules, cancellations, rescheduling and refunds of retainers.
5. The photographer should ask questions too! The photographer you are considering should also have plenty of questions for you, the client. Photographers should ask what the client's vision is for the images overall. They should also ask questions about event timeline – getting information on all of the basic details like starting time and location. Once you have found a photographer that you are seriously interested in, we suggest that you ask yourself three questions before you proceed to booking:
Price – Does the photographer fit into your budget?
Value – Is the photographer's package a good value?
Intangibles – Is the photographer well-presented, is he punctual, does he have good references, is he/she personable?
Let us help you decide
If you are comfortable with our answers to these questions – and you have done all your research, then you should feel confident in your choice of photographer. Remember, if you need help finding an event or wedding photographer, you can reach our wedding planners by calling us at (833) 4-FAIRYTALE or email: info@phillipsweddings.co.
What other tips do you have for hiring an event photographer for an event?  Share your thoughts in the comments below.
Find Photographers in These Cities: ATLANTA, AUSTIN, BALTIMORE, BOSTON, CHARLOTTE, CHICAGO, DALLAS, DENVER, CLEVELAND, HOUSTON, INDIANAPOLIS, LOS ANGELES, MIAMI, NEW YORK, PHILADELPHIA, PHOENIX, SAN ANTONIO, SAN DIEGO, SAN FRANCISCO, SAN JOSE, SEATTLE
Planning your wedding can be fun. Brides nationwide trust Phillips Fairy Tale Weddings to plan their festivities. We offer a wide selection of wedding and bridal services featuring wedding planners, photographers, videographers, officiants, DJ's, cake designers, transportation and more. Our friendly team has everything you need to host an amazing wedding. Call (833) 432-4798 or select a location near you for more information.